World Cup 2023: Shahid Afridi launches a scathing attack on Babar Azam over below par leadership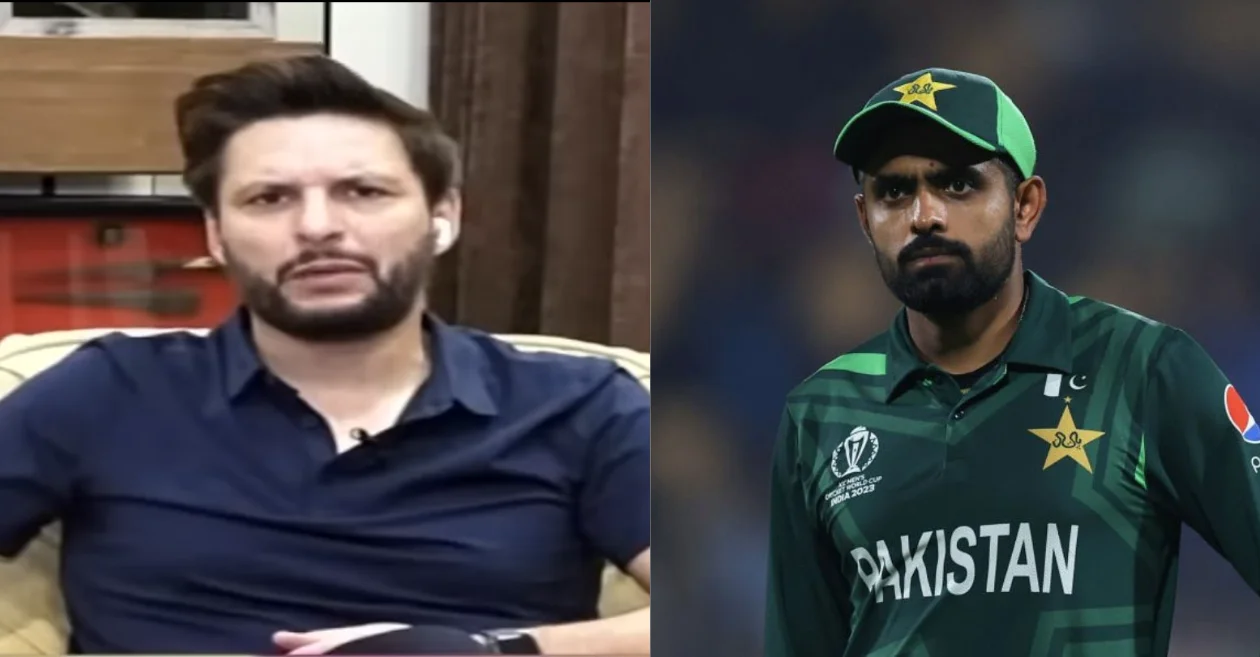 The ICC Cricket World Cup 2023 witnessed Pakistan's cricket team embark on a tumultuous journey that left fans and cricket experts scratching their heads. The Green team, started on a high note, securing victories against the Netherlands and Sri Lanka. However, their fortunes took a sharp downturn as they later lost to formidable opponents, India and Australia.
The plot thickened as Pakistan went head-to-head with Afghanistan, a team steadily ascending in the cricketing world, and faced shocking eight-wicket defeat that left fans as well as experts in disbelief. The loss even magnified the spotlight on skipper Babar Azam's leadership, which is now under even more intense scrutiny.
Unwavering criticisms aimed at Babar Azam and company
Amid Pakistan's World Cup campaign teetering on edge following a stunning loss, a chorus of former cricketing legends, including Wasim Akram, Waqar Younis, and Mohammad Yousuf, unleashed scathing criticism on Babar and his teammates for their lackluster performance in the tournament. The blame for Pakistan's string of defeats is squarely falling on Babar's shoulders.
Also READ: World Cup 2023 – Pakistan's Babar Azam to be sacked from captaincy; three players picked to replace him
Shahid Afridi joins the chorus of critics
Former Pakistan skipper Shahid Afridi is the most recent addition to the list of critics targeting Babar's leadership. The 46-year-old opined that the star batter failed to motivate his team as a leader. He pointed to Babar's on-field conduct and his decisions as captain, expressing concerns about a notable absence of inspiration within the team's dressing room.
"When you are not in the game, when you are hiding inside a shell, when you are not positive… sometimes, I feel we keep waiting for a miracle. But miracles only happen when you know how to fight. See, captain is everything. If he puts the efforts in fielding, dives a lot, runs around and backs his boys, the team gels up and puts extra efforts. Because if the captain is putting that much efforts, his teammate would feel ashamed if he doesn't put the similar effort," Afridi said on Samaa TV.
Also READ: World Cup 2023 – Kamran Akmal criticizes Irfan Pathan for dancing with Rashid Khan after PAK vs AFG showdown
#World #Cup #Shahid #Afridi #launches #scathing #attack #Babar #Azam #par #leadership