Actress Nawal Saeed receives flirty DMs from Pakistan players; comes up with a befitting reply – World Cup 2023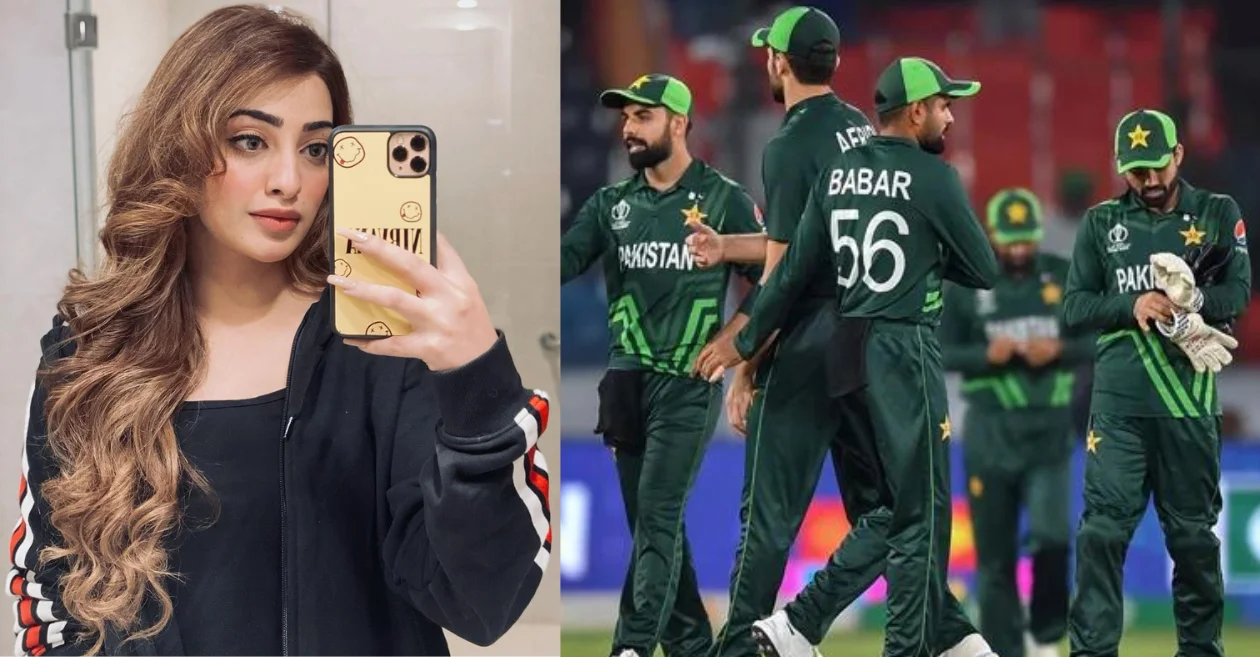 In a surprising turn of events at the ICC Cricket World Cup 2023, Pakistani actress Nawal Saeed has come forward, expressing her unease and discomfort after reportedly receiving flirty messages from certain members of the Pakistan cricket team. The revelation has sparked widespread attention and raised concerns about the boundaries of professional conduct within the sports and entertainment industry.
Nawal Saeed unhappy with flirty messages from Pakistan cricketers
Nawal Saeed, known for her prominent presence in the Pakistani entertainment industry, voiced her concerns over the inappropriate communication from her national team cricketers, highlighting the need for maintaining respectful boundaries in all forms of professional interactions.
"I can't wrap my head around the fact that you are representing Pakistan, these are verified accounts with the blue tick on your [Instagram] handles; how can you randomly send messages and compliments to a girl? " Nawal was quoted as saying on Momin Saqib's chat show, 'Had Kar Di.'
"This is not how it should be," the model-turned-actress added.
Nawal Saeed's message to her national team players
Without pointing a finger at any specific cricketer, Nawal said: "I just feel that being actors, we are entertainers, but you are representing Pakistan with Green Shirts, you shouldn't be doing this please, it's weird.
"It's shocking for me. Please, focus on cricket," she concluded.
Also READ: World Cup 2023 – Imad Wasim fires shots at Babar Azam's poor form following Pakistan's defeat against Australia
The incident has sparked discussions regarding the importance of upholding ethical behavior and respect within the realm of sports and entertainment, with many emphasizing the significance of creating a safe and secure environment for all individuals involved.
The Pakistan Cricket Board (PCB) is yet to comment on the matter.
As the story continues to unfold, the incident serves as a reminder of the importance of fostering a culture of respect and accountability within the cricket community, emphasizing the need to prioritize the well-being and comfort of all individuals involved, both on and off the field.
Also READ: ICC Cricket World Cup 2023 – Points Table
#Actress #Nawal #Saeed #receives #flirty #DMs #Pakistan #players #befitting #reply #World #Cup