Ravichandran Ashwin offers insight on his potential return for the ODI World Cup 2023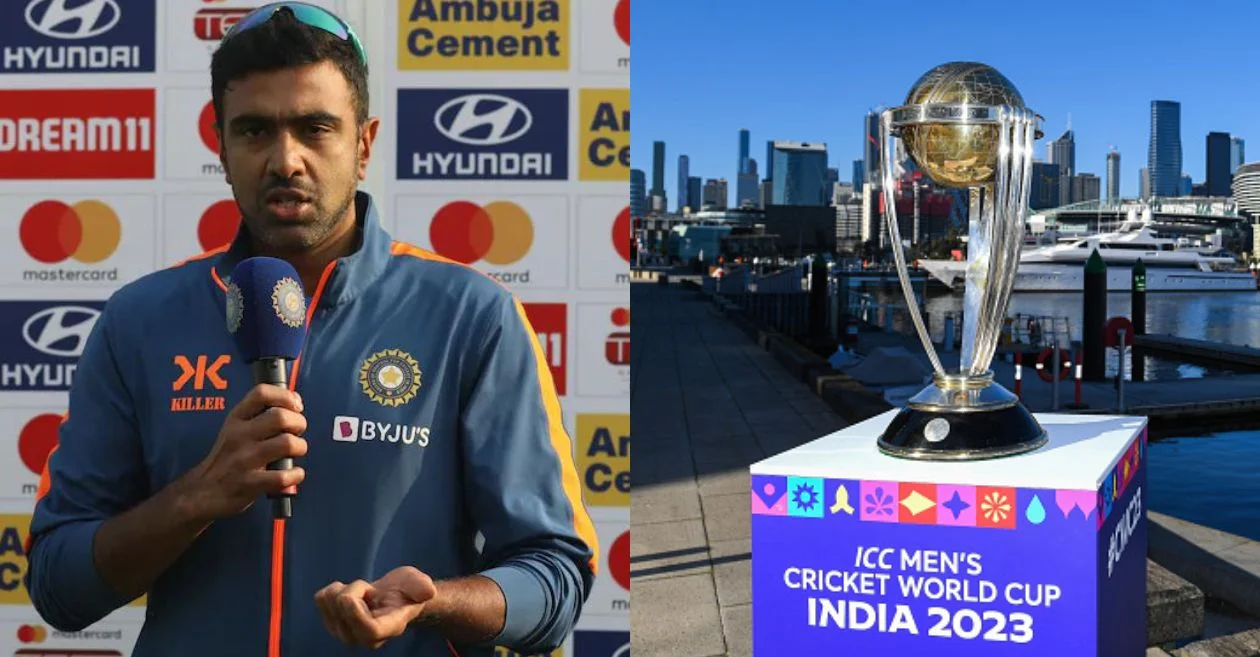 With the ODI World Cup 2023 on the horizon, excitement is reaching fever pitch among cricket enthusiasts worldwide. The highly anticipated multi-team event is scheduled to kick off on October 5th, with an electrifying encounter between England and New Zealand. Meanwhile the hosts India, will commence their campaign against Australia on October 8th in Chennai.
As the cricketing world eagerly awaited squad announcements, Team India's selection for the global showpiece tournament stirred debates and discussions. One notable aspect that caught the attention of fans and experts alike was the absence of a right-arm spinner in the Indian outfit.
India's squad featured three spinners in the form of Kuldeep Yadav, Axar Patel, and Ravindra Jadeja. This selection decision prompted many to ponder whether the experienced off-spinner Ravichandran Ashwin or the talented Washington Sundar should have been included in the squad.
Ravichandran Ashwin's willingness to serve Team India
Addressing the buzz surrounding his exclusion from the ODI World Cup squad, Ashwin recently took to his YouTube channel to offer his perspective. The seasoned spinner made it clear that if given the opportunity, he would be readily available to represent Team India.
"I have been playing for the last 14-15 years for Team India. I have had my great moments. I have had my fair share of failures too. But I have tattooed Indian cricket close to my heart. If they require my service even tomorrow, I will be ready and will give my 100 percent," stated Ashwin.
Also READ: Sri Lanka legend Muttiah Muralitharan picks the teams that can win ODI World Cup 2023
His words reassured fans that Ashwin's commitment to Indian cricket remains unwavering, and he stands ready to contribute whenever the team calls upon him.
Ashwin's perspective on Axar Patel
While discussing India's spin options, Ashwin highlighted the significance of Axar's role in the team. Acknowledging that Axar had a few quiet outings in Asia Cup 2023, Ashwin urged patience and support for the left-arm spinner.
"At this point in time, we are expecting a lot from Axar Patel. I feel like we should give him some space. If we don't have Axar, who is doing that role? Shardul. What are you expecting from him? 5-6 or sometimes 8 overs and pick 2-3 wickets," Ashwin added.
Also READ: Virender Sehwag responds to Yuvraj Singh's question regarding India's ability to win the ODI World Cup 2023
#Ravichandran #Ashwin #offers #insight #potential #return #ODI #World #Cup